This piece started as a challenge: could I create a floating cube in the middle of a room? Could I create a "light helmet" that would enclose the viewer's head in a virtual box of made of light?
Governors Island (2014)
Lightbox was first shown on Governors Island, New York City, in 2014 as part of Parallax—a summer series of installations organized by Jonah Levy of the Holocenter. It's hard to do a light installation on Governors Island and not recall Anthony McCall's monumental work, "Between You and I", from 2009.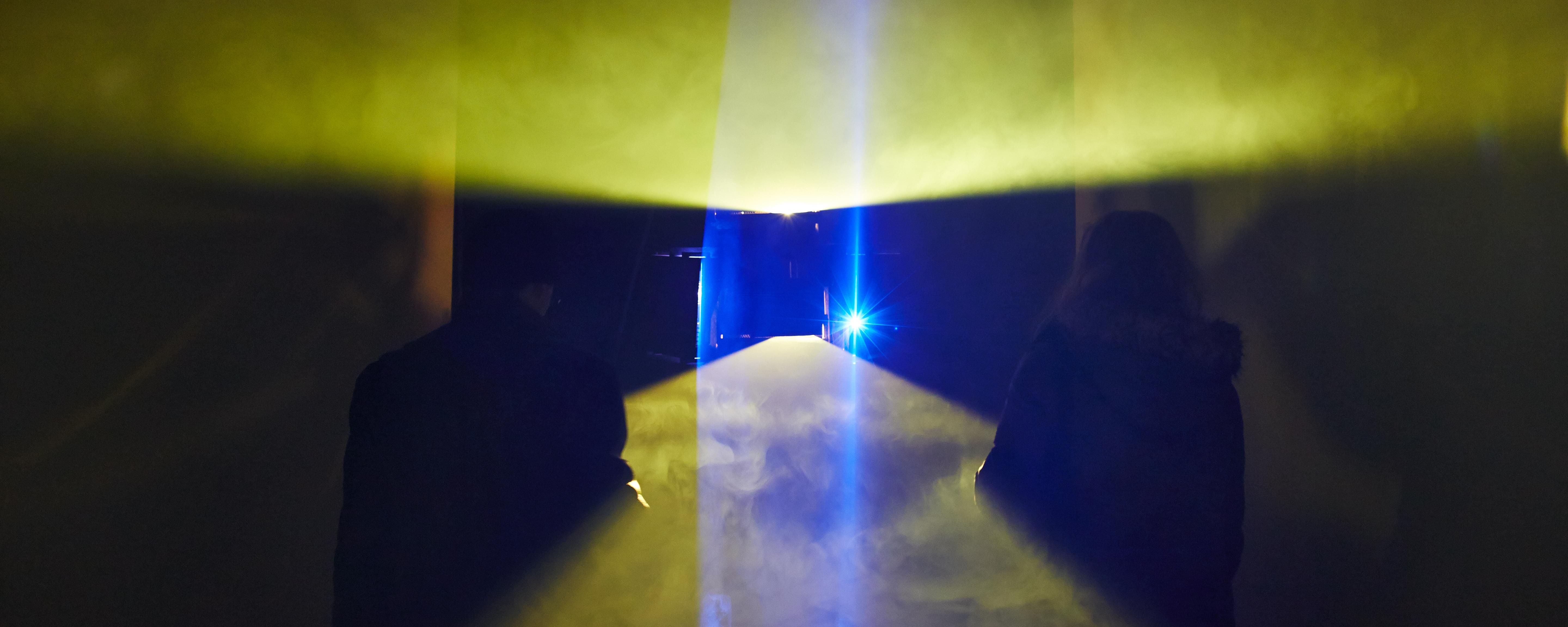 While McCall's work—and certainly James Turrell (Afrum, 1967) and others before him—use light to create virtually solid forms in space, with this piece I am interested in extending this notion by using custom software to vary the color of the form in space. This, in effect, makes the "lightbox" surrounding the viewer's head dynamic, which I think speaks to a future in which light itself is used as a medium to convey information.
Lightbox measures roughly 12' x 4' x 5' and runs on an infinite loop.
Queens, NYC (2015)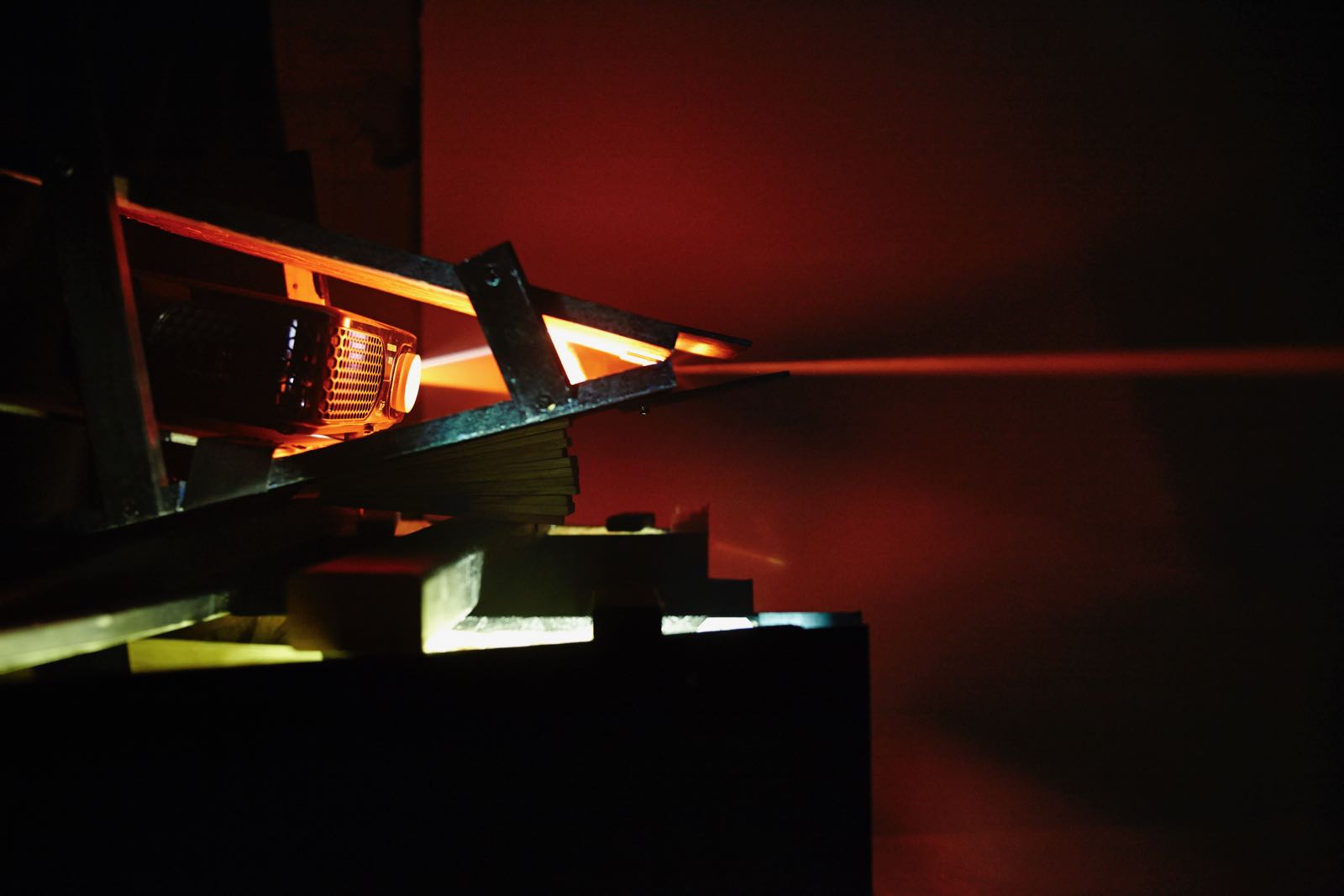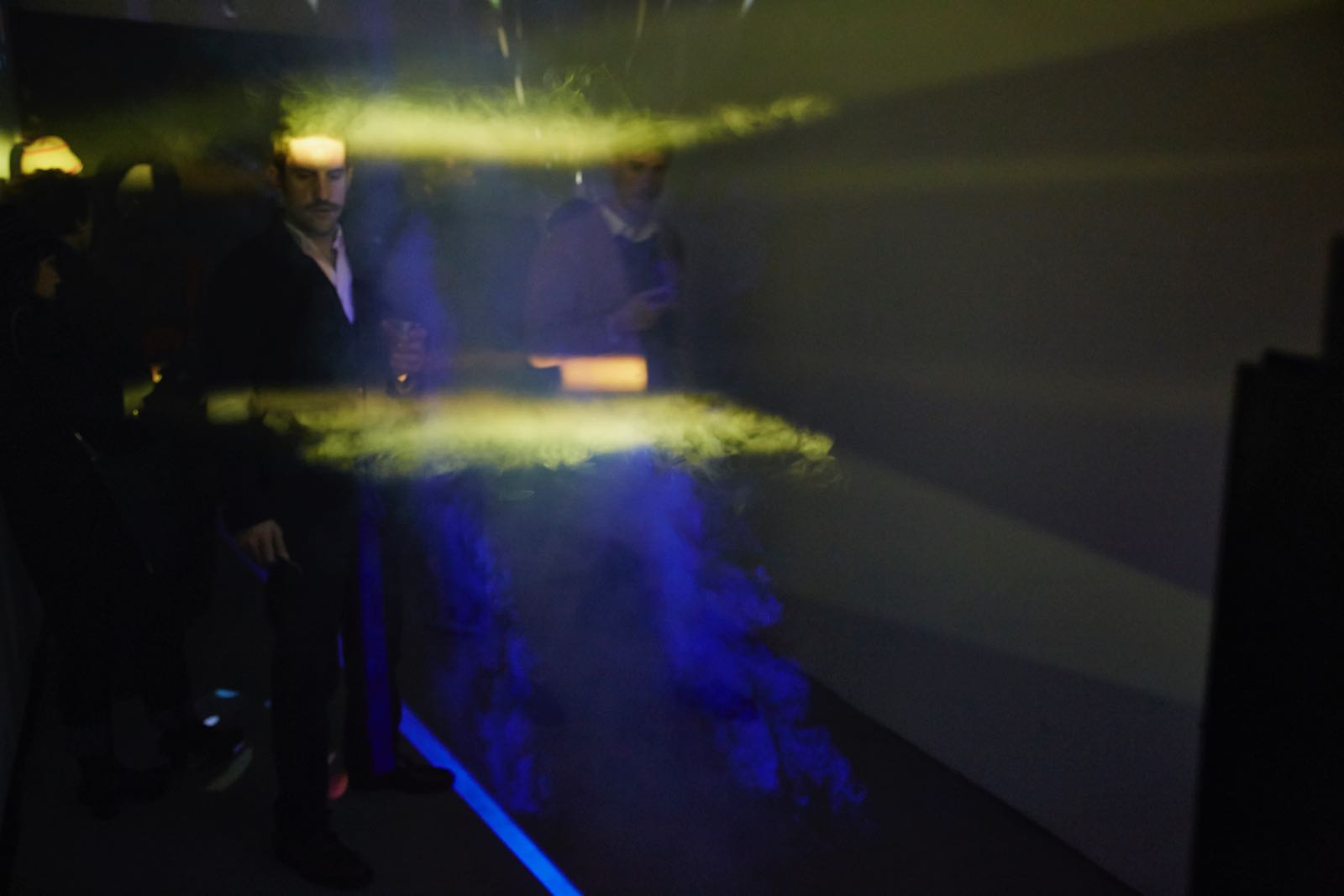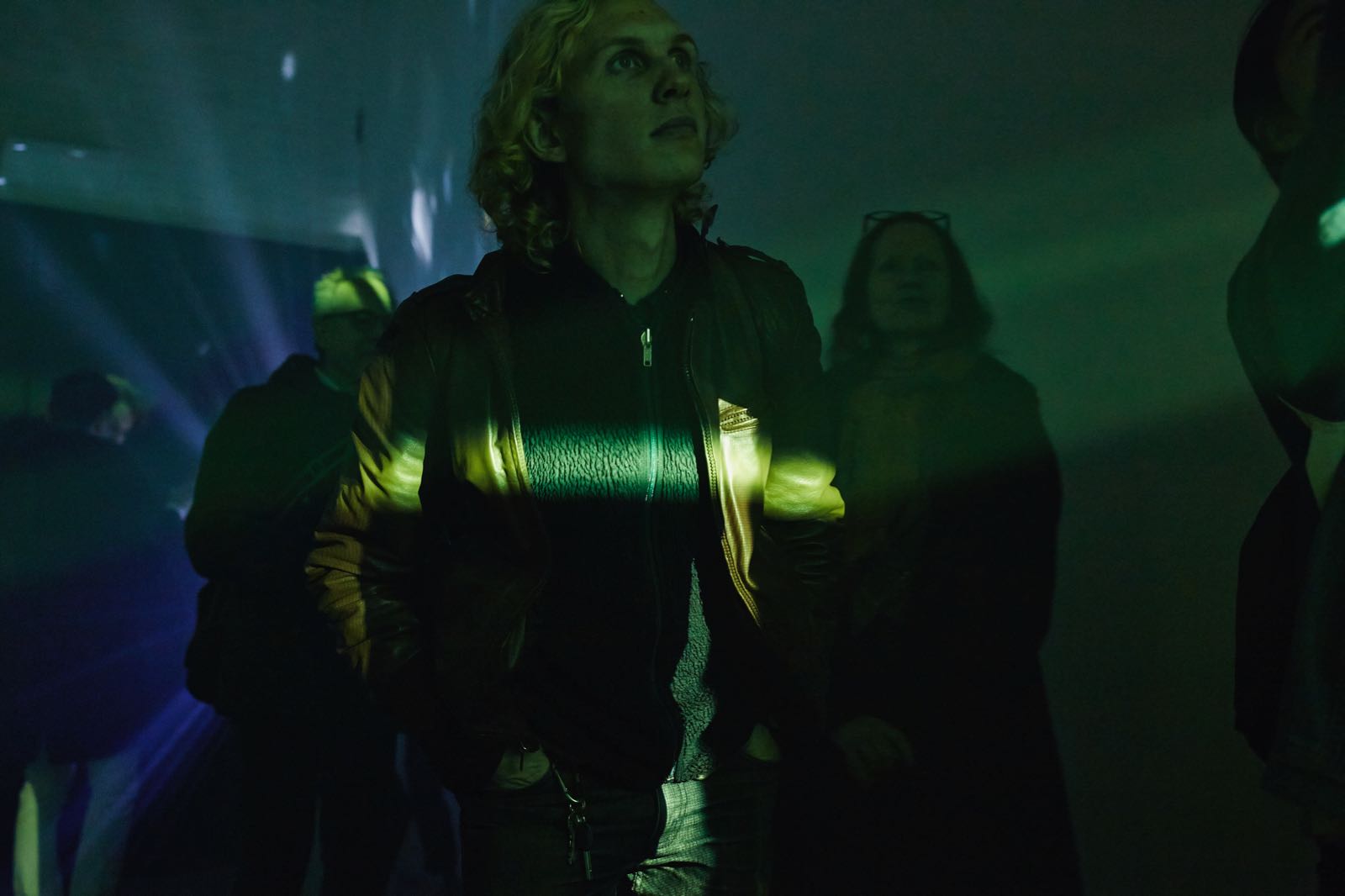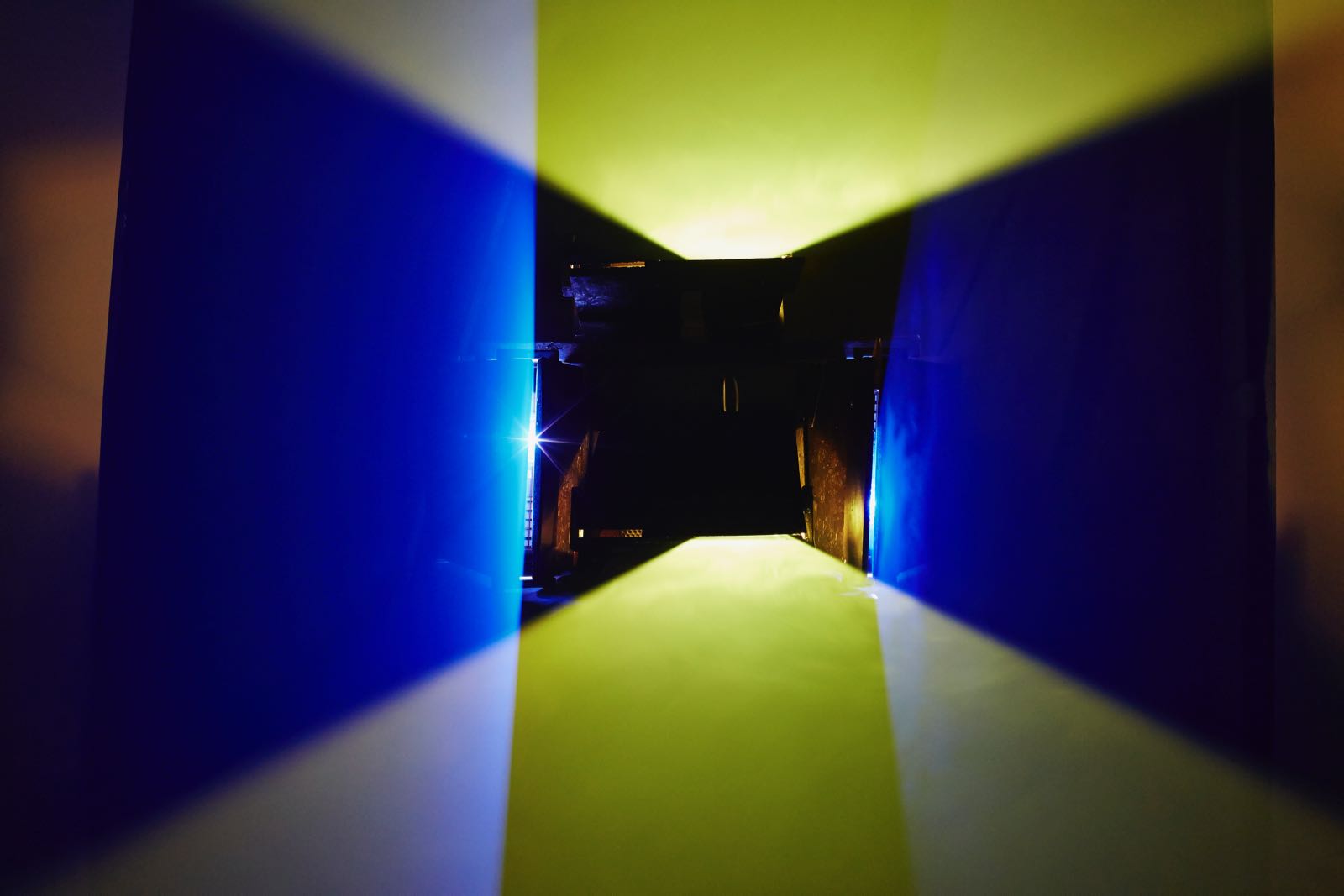 Lightbox was shown at the iconic Flux Factory in Long Island City, Queens as part of the group show Parallax : Perspectives on December 19th, 2015.
The making of Lightbox