Ascension, shown at Radiator Gallery
Living in an urban environment it can be difficult to gauge religion's influence on our daily lives. If anecdotal and polling evidence is to be believed, we are becoming less and less religious every day. Nevertheless, most of us were raised with religious beliefs and religion still plays a vital role in some of life's most important events (births, weddings, funerals, etc.).
In a culture of supposedly decreasing religious influence, can we still have a traditional religious experience without being religious?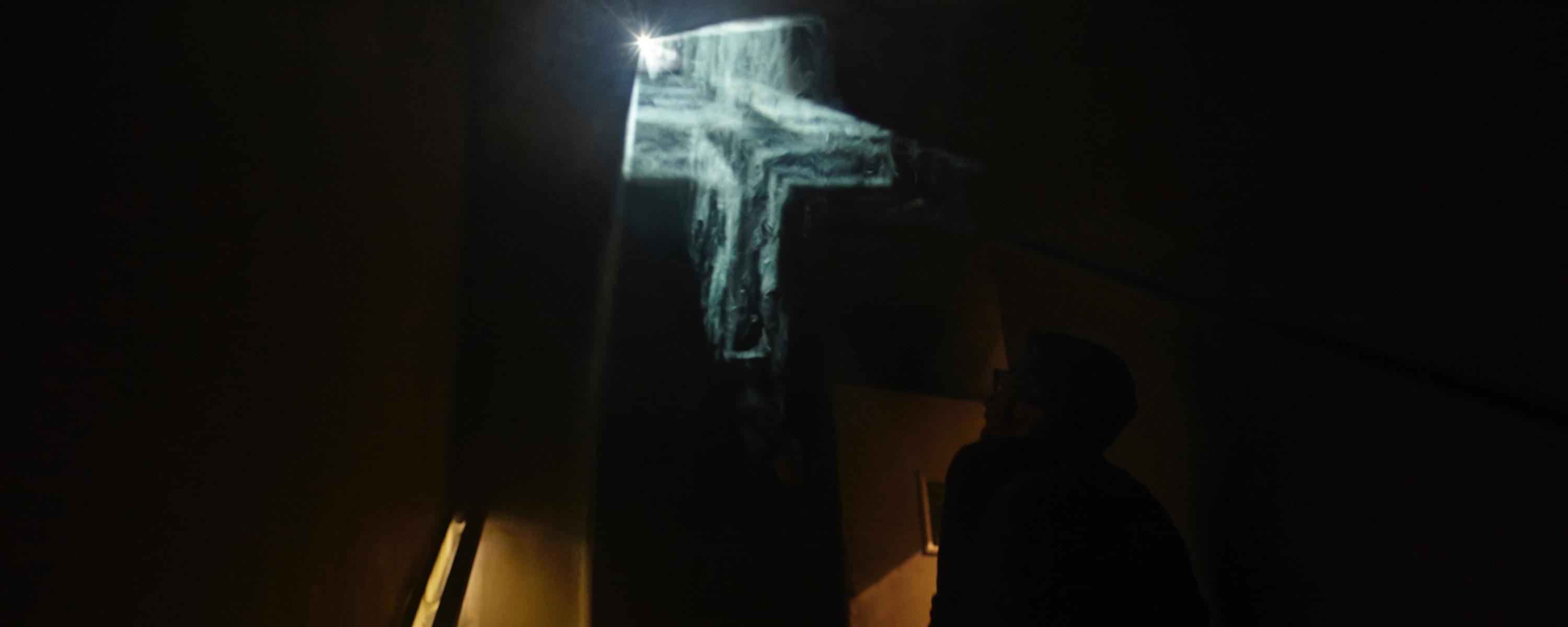 Ascension attempts to provide an experiential framework in which to explore this question. It was created using custom software built in Processing and runs on loop. It measures roughly 15' long x 4' wide x 8' high.
Ascension was first shown at Radiator Arts Gallery from September 18th to October 23rd, 2015. The accompanying audio is A Choir of Angels (Music Slowed 800%).