The urban/industrial landscape of Gowanus, Brooklyn can be characterized by warehouses, red brick, grime, large transport trucks, buses, and shops ranging from tire to marble. The picturesque landscape of Andalusia in southern Spain is marked by olive and orange trees, artisanal ornamentation, heavy use of yellow, red, brown and white architectural elements, narrow winding streets, and an incredibly warm light producing a multicolored pallet everywhere one looks. The installation of the latter in the former aims to create a playful and visually compelling landscape all its own.
Nearly two years in the making, this piece has gone through several phases of evolution before manifesting itself as a site-specific installation. It started as landscape drawings of the Andalusian landscape done in marker on paper.
These drawings were scanned and reworked to create a digital, vector-based illustration.
This illustration was then printed out as color separations and, via the silkscreening processes, transformed into a print on vellum for the Al Andaluz exhibit at the Musée des Beaux Arts, Dunkerque, France.
Although it never materialized, this was my first attempt at transposing one landscape into another; a theme that would later come back into my work in a major way.
A desire to explore the possibilities of animation led to the creation of Yellow Forest, a digital animation created with fluid dynamic particle systems in 3D software.
The piece evolved yet again, into a large format video installation, which was presented as part of my thesis show in 2007.
Perhaps the most interesting aspect of its evolution is the fact that this piece has gone from being about the landscape to being part of the landscape.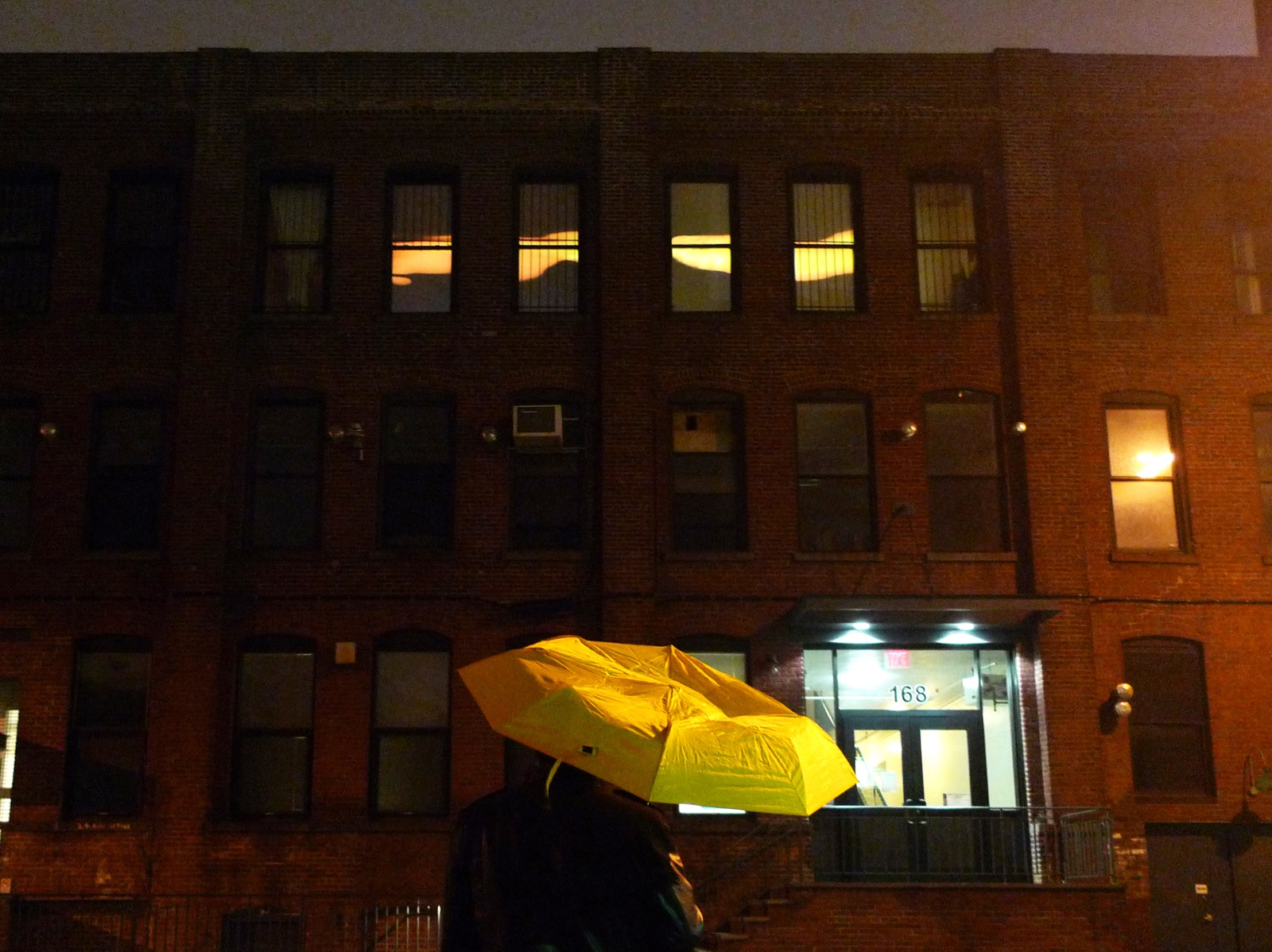 Yellow Forest—the site-specific video installation— was conceived for the BAG Gallery show SURFACE - Contemporary Artists Interpret Landscape, which ran from March 20th, 2009 to April 2nd, 2009. This piece runs for 1'06 on loop and measures 24' x 6'.